The wig-making process is a fascinating craft that dates back thousands of years to at least the time of the ancient Egyptians. While a well-made prosthetic appears natural to most onlookers, the process of imitating nature is far from simple. Numerous professionals may be involved in this time-consuming process that, just like good fashion, is a seemless blend of science and art.
Preparing the Hair
Small bundles of hair are first examined to ensure that each strand is going the same direction. If they are not, the bundle is sorted strand-by-strand into two piles, which are then re-combined with all the roots gathered at one end. The bundle is then combed and drawn through a hackle, or wire brush, which separates the long hairs from those that are too short to be used.
After hackling, the bundles are tied, inspected for lice, then washed and rinced by hand and allowed to dry. Then they are hackled again, sorted by length, and permanently curled or waved, if desired, by winding the strands around curlers, boiling them, then drying them in a warm oven.
Crafting the Cap
The foundation upon which the hairs will be tied is known as the cap, which is often constructed of fine lace around the edges and a coarser mesh in the center. The foundation hair pieces are measured and cut to conform to standard wig sizes or to a client's custom measurements before they are hand-stitched to matching ribbons known as galloons that hold the cap together.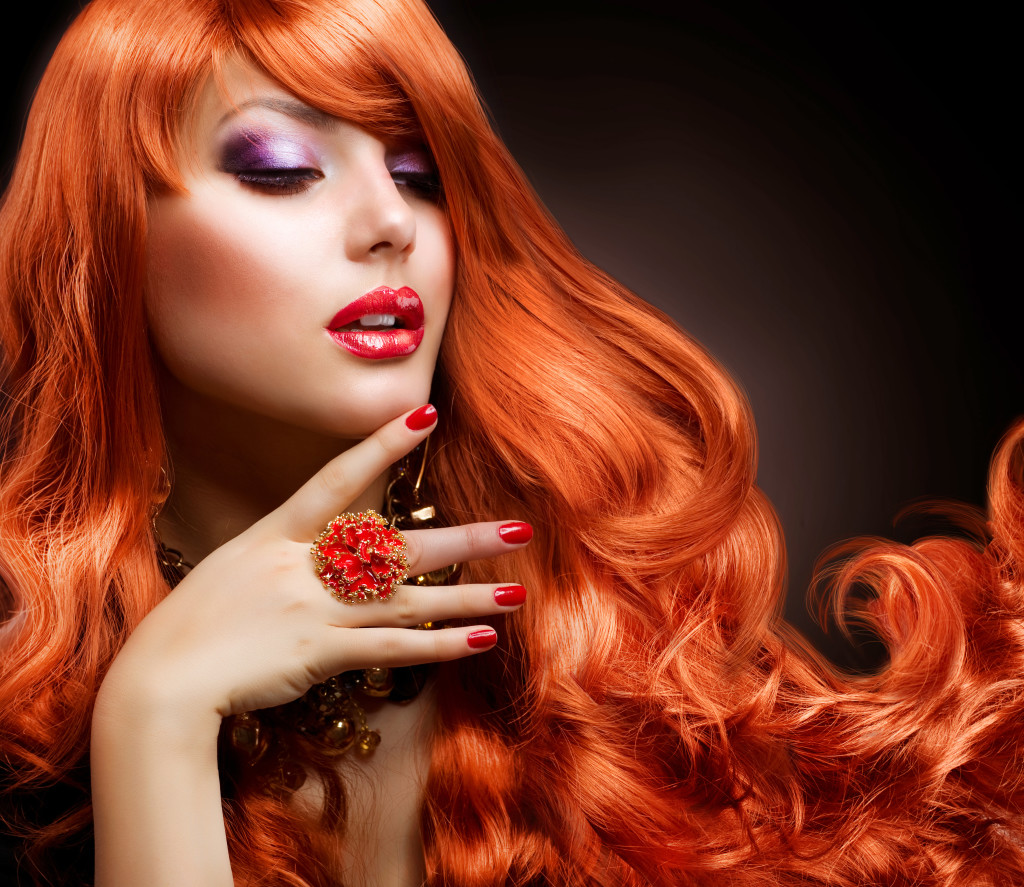 Attaching the Hair
In the most painstaking part of the process, called ventillation, the hairs are hand-knotted onto the foundation with a special needle. In high-quality wigs, the hairs are attached individually along the front and side hairlines, with as many as 8 single strands knotted together along the crown. A average wig can require as many as 40,000 knots and 40 hours of labor during this stage.
Finalizing the Wig
When the wig is finished, the hair is styled and set by drying in a warm oven. The wig is then ready to be worn with an expected life of around 1 year of daily wear.
Different types of cap constructions vary from this 100% hand-tied method, such as lace front and mono-filament, on which the hairs are only hand-tied to a portion of the base. However, this top-tier method still sets the standard from which all other processes are derived. So the next time you wear your wig, we hope you'll not only be proud of how natural and stylish you look, but also of the skillful craft that has made if possible.
If you have questions regarding any part of the wig selection or styling process, we invite you to visit us at our Mount Laurel location or give Wig-A-Do a call. We look forward to helping you look like your best possible you.
Dial 856-235-3534 today!
Wig-A-Do is pleased to serve our friends and neighbors in Moorestown, NJ; Maple Shade, NJ; Cinnaminson, NJ; Cherry Hill, NJ; Marlton, NJ; Willingboro, NJ; Pennsauken, NJ; Haddonfield, NJ; Collingswood, NJ; Burlington, NJ; Mount Holly, NJ; Audubon, NJ; Camden, NJ; Lindenwold, NJ; Atlantic City, NJ; Pittman, NJ; Ventnor, NJ, and the surrounding communities.